Thanks to its high sulphur content, onion stimulates circulation in the scalp and promotes hair growth, while also preventing dandruff and infections
Excessive hair loss and difficulties growing hair are some of the most common aesthetic problems people face.
While it has been proven that it is normal to lose between 50 and 100 strands of hair each day, cases of more than this are increasing.
Everything indicates that most of the time this is owed to nutritional deficiencies and continuous stress that over time weaken and thin your hair.
The problem is not easy to solve and almost always requires many attempts to get back its vitality and volume.
Luckily, there's a wide variety of alternative treatments whose ingredients provide beneficial nutrients.
Among these we've found a home remedy made of onion and honey that fights hair loss and gives it a healthy shine due to its properties.
Try it!
Why Use This Onion and Honey Treatment?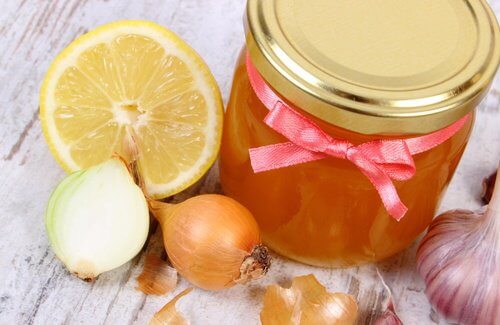 Natural onion juice is one of the best products for avoiding the thinning and excessive loss of hair.
This is due to its high sulphur content, an essential mineral that stimulates circulation in the scalp and hair follicles, promoting healthy growth.
In fact, this nutrient is considered one of the main bases of the capillary system, as it is needed to maintain collagen and keratin in good shape.
It also can control problems like dandruff and scalp infection due to its antiseptic and antifungal compounds.
As a vegetable rich in antioxidants, its regular use helps prevent premature greying and thinning associated with old age.
It's proven that its use helps regenerate the scalp and capillary fibers, reversing damage caused by free radicals and toxins.
Combined with the benefits of organic honey, you have a complete treatment to fight the dry and weakened hair and increase shine. 
How to Prepare Onion and Honey Hair Treatment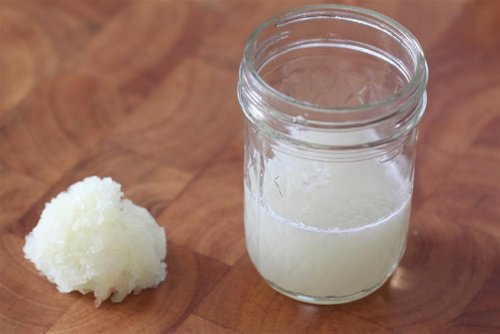 We recommend using 100% pure bee honey to get excellent results from this treatment, as refined products don't have the same nutrients.
Optionally, you can add a capsule of vitamin E, especially if the hair loss problem comes with changes in the scalp.
Ingredients
2 onions
4 spoonfuls of pure bee honey (100 g)
1 capsule of vitamin E (optional)
1 airtight glass jar
Instructions
Peel the onions, slice and place in the blender.
Blend a few seconds until you have a juicy pulp.
Add to the glass jar along with the honey.
If you like, add the capsule of vitamin E.
Close tightly and let sit in a dark place for 48 hours.
After, use a strainer to separate the bits of onion.
Method of Application
Separate your hair into locks, then rub in the onion ointment in soft massaging motions.
Make sure you cover the entire scalp, especially the thinning parts.
Cover your head with a shower cap and let sit for 2 hours, then wash with your normal shampoo.
The smell of onion may be a little strong, but it will go away as the hair dries.
Repeat this treatment at least three times a week, although it is best to do every day.
Keep in mind that its effects preventing hair loss are not immediately noticeable, so you should keep using it for several months.
Advice for Better Results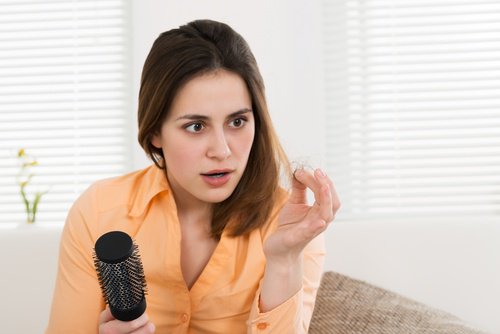 To complement the use of this home remedy it is important that you improve your dietary habits and drink more water.
Incorporate more sources of protein, antioxidants, vitamins and minerals in your diet.
At the same time, read closely the labels of your normal hair products and make sure that their chemical compounds are not harmful to your hair.
While you may not give it much attention, the problem of excessive hair loss could be the result of a frequent use of products that are not appropriate for your hair.
Are you still fighting hair loss? Get ready to prepare this natural remedy and discover for yourself how great it is.
Source: Steptohealth